I love crocheting - in the last few weeks my crochet projects got me much more fun than knitting. So here is an update:
The rug for my bathroom - I love it! Exactly the way I wanted it! (More pics on the crochet photos)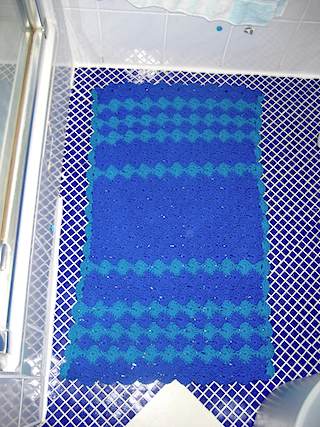 Stash baskets - I decided to use up all my leftover yarn from different projects and added some sock yarn. Now I have 4 baskets for my yarn and spinning fibers: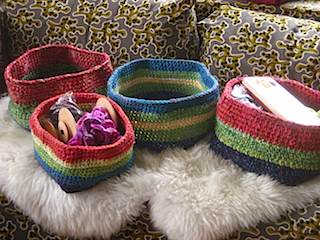 I need a face! It's a gift for my mother in law, a door stopper cat.