I was working constantly on different projects trying to finish them all. But I started a whole bunch of new projects because...
I had to wait for more yarn for this project: The turkish star potholder - for the german potholderswap!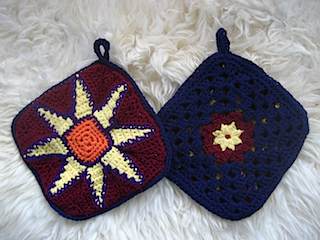 As I can't order only the yarn for one project I found this great and very cheap cotton in two shades of blue. That will be a rug for my shower as the old one is unraveling. I tried to make a picture but the cat...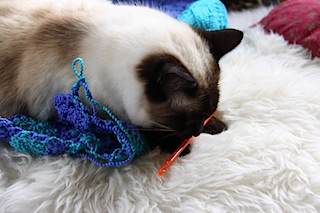 ...she's learning to crochet! Ok, perhaps she will just eat up all the yarn.
Finally my cardigan is finished. I don't know why but I did NOT enjoy the knitting but the outcome is phantastic!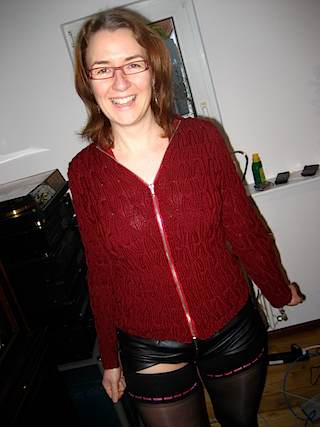 More pictures of that cardi in the knitting photos...
I'm in need of summer socks and so I knitted this small socks of soy yarn: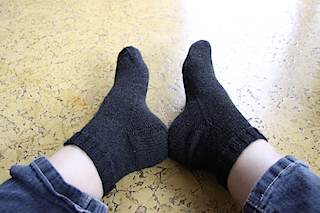 Now I have only one shawl, one skirt, one afgan and the rug for the shower as WIP. *sigh*