It's quite a time ago I crocheted this cardigan. It didn't turn out the way I expected so I didn't take a picture. Yesterday I put the cardigan in the washing machine in the hope it will shrink a bit. After drying in the tumbler (yes - the hard way!) the cardigan transformed into something lovely! The yarn (an unplyed cheap yarn from a big cone) got so fluffy and soft and the cardigan shrinked to the right size. Now I love it!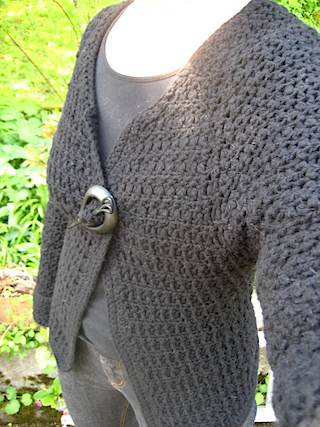 Here is my first crochet jacket. It took me just 6 days to crochet and I adore it. It's just perfect for the spring time. Made out of cotton and linen yarn with vintage buttons.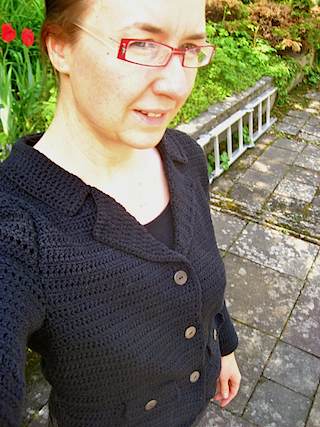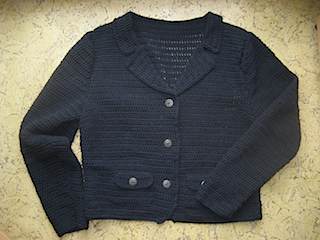 Did I mention that the crochet fever got me? Well, I started the next cardigan with a cotton yarn in dark red. This time it's raglan time again.