The door stopper cat got a face and my mil is very happy with it.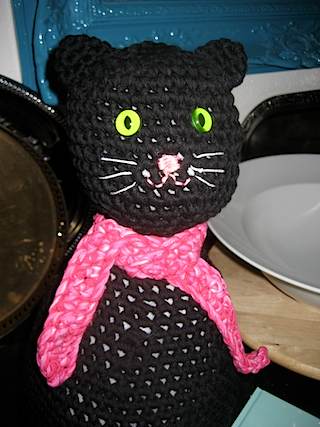 I made two pairs of potholder for my mum's birthday - now I'm so fed up with potholders I think I have to take a break crocheting potholders...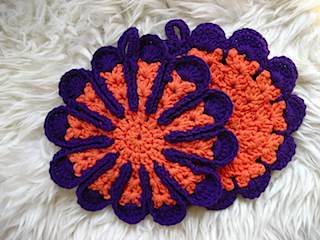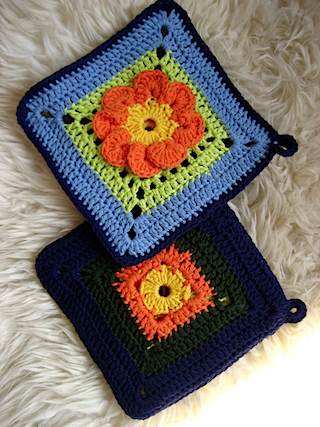 My cardigan is finished - it took me only one week to crochet and it turned out fine. More pics of the cardi can be found on the crochet-sides...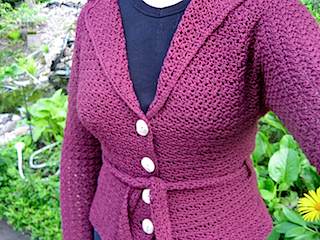 .