I joined the german Baktus Swap and decided to knit this version of a Baktus shawl, the Saroyan shawl: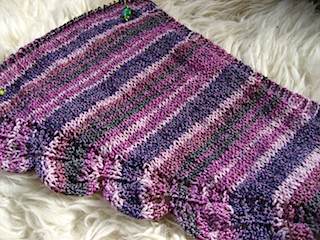 My problem now is that I think the colors are not the best. My swap partner loves pink and purple and violet and I think the colors here are way too dull. I bought another skein sock yarn in pink but I don't like that kind of pink - too light and girlish. Now I ordered two skeins hand dyed sock yarn at Tausendschön and I definitely know that one of these skeins will be the right color.
At least I will have a nice little gift for christmas - these shawls knit up like nothing and I know some friends that will love a shawl like that. So I have to knit more versions of the Baktus shawl!
Another shawl I'm knitting at the moment is this here: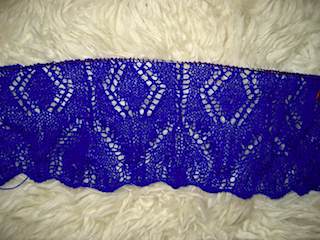 I started with a lily of the valley pattern and ended up with the double diamond pattern from one of the last Yarn Forward magazines. The yarn is very fine (cobweb) but so cozy - with cashmere!!!
I knitted quite a lot in the past few weeks and you can enjoy the pictures of my finished projects here at the photo pages. I also got back to my spinning wheel and spun up some cotton, silk, yak and merino. At the moment I'm spinning very rough black Jacob but I still have no clue what to do with that itchy yarn...