I finished my next little shawl knitted with sock yarn, a Pettine again, I adore this easy pattern, it's so fast to knit!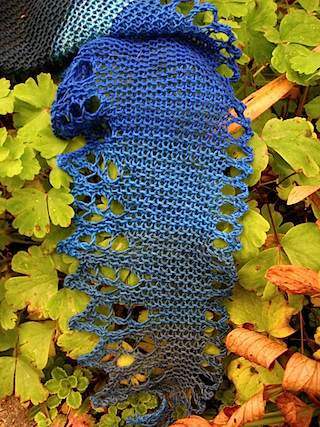 And here is some yarn I spun recently: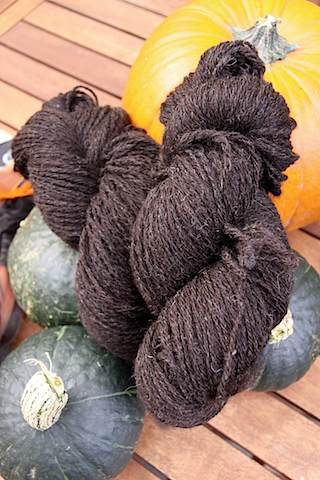 Black Jacob - a very itchy yarn.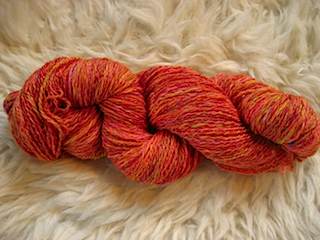 Summer flowers - silk and merino.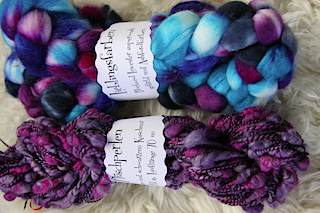 That's Pluschperlen, an artyarn for the spin swap.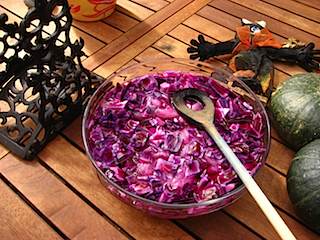 A dyeing project: Will this red cabbage dye my yarn and roving? What color will it get?