I finished my handspun Blue Sky Sox today: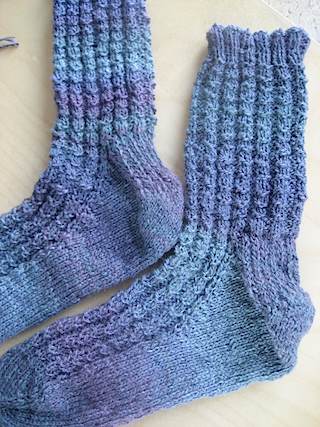 A very simple toe-up socks with hybrid heel and a bamboo pattern.

And I wrote a pattern for the Papuffs, I hope there are not so many mistakes! Please let me know when you find one. ;-)
What will I knit next? More socks - I have cashmere yarn for socks waiting? Or better a sweater as it is still winter? A cardigan - I bought red yarn for a zipper cardi a year ago? A shawl - as i have so much lace yarn? Decisions! I hate that!