I wasn't lazy with my knitting. But so lazy in blogging! I was knitting very much on my red cardigan but then I got an invitation for the german potholder swap. I couldn't resist and ordered instantly cotton yarn. Waiting squirrelly for the parcel I found so many granny squares for potholder ideas so I was very exited to start. Here are the first three pairs: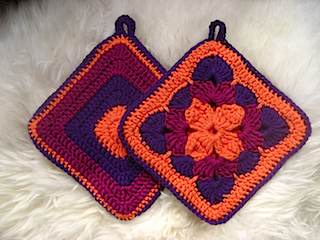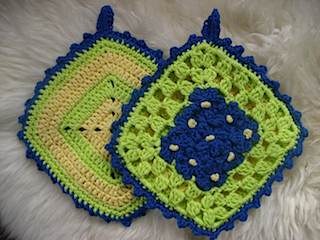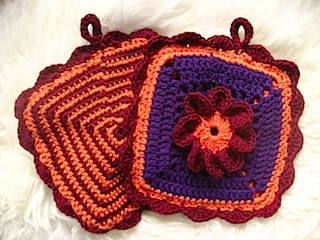 This one will be the next potholder but I'm not sure if I can give it away. I like it so much...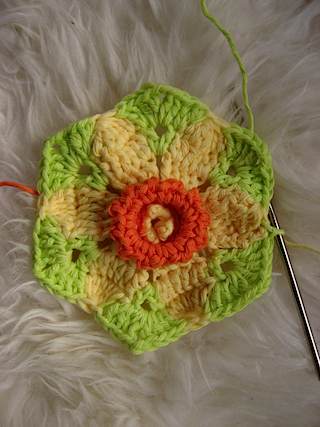 Then I went totally nuts and ordered some japanese crochet and knitting pattern books from amazon.jp. I spent a fortune on the books and the shipping but I had to wait only 8 days for the delivery! And the books are worth the money! There are so many great ideas and pattern - I MUST CROCHET NOW!!!!